The Person, the Passion, the Purpose
Welcome to my Jamaican food haven! I'm Kerri-Ann, the founder, voice, and recipe developer behind Kerri-Ann's Kravings Food Blog. Here, I celebrate all things Jamaican cuisine and share my love for its bold flavors, unique ingredients, and rich cultural heritage.
For those who are curious, "Kerri-Ann's Kravings" is a playful nod to my name, Kerri-Ann, and my insatiable appetite and kravings for all things food, especially Jamaican food.
As a Jamaican, born and raised in Kingston, I've always had a deep love for bold and explosive Caribbean flavors. So, put it all together, and you've got a recipe for a delicious food blog filled with authentic and fusion recipes that I've honed and perfected over the years.
It's this love for food that led me to start my food blog in 2019 as a creative outlet and it has since evolved into a full-time business, allowing me to share my passion for Jamaican cuisine with the world.
On my blog, you'll find a kollection of authentic and fusion recipes that I've developed and perfected over the years. From classic dishes like jerk chicken, oxtail, curry goat, and rice and peas, to my own creative spins on traditional recipes, I've got you covered.
My mission is to make Jamaican cuisine approachable and accessible for home cooks of all skill levels. My goal is to share my knowledge and expertise in recreating authentic Jamaican dishes and make each recipe simple and straightforward to follow.
My recipe development philosophy balances tradition and authenticity with modern twists to keep things exciting. Come, indulge in your kravings with me!
Sharing Food Stories, One Plate at a Time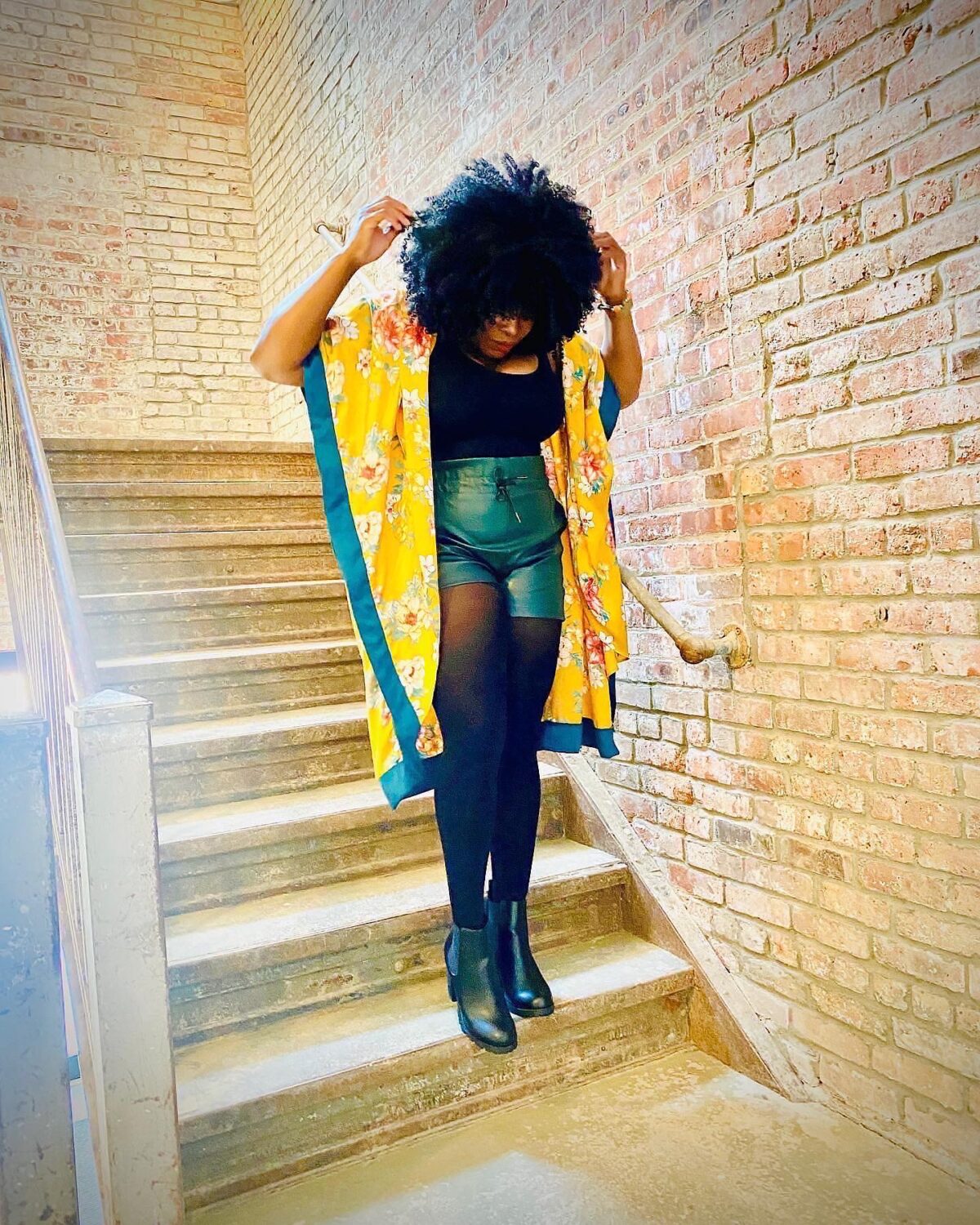 Food is more than just sustenance to me, it's a way to connect with the culture and bring people together. That's why I believe in sharing stories through the dishes I create and the meals I share. Every plate holds a story waiting to be told, and I strive to educate, entertain, and inspire my readers to explore new flavors and cuisines.
Whether you're a seasoned Jamaican food lover or just starting your culinary journey, my blog is here to guide you. I'm excited to share my passion for Jamaican cuisine and hope to inspire you to get creative in the kitchen and bring its bold and unique flavors to your table.
From Kingston to the Hudson Valley
Going beyond the surface: A personal look at me
I'm a proud Jamaican-Bronxite, born and raised in Kingston before migrating to the USA. Now, the lush Hudson Valley in NY is my home. As a single mother, my family means everything to me. Growing up in a family that placed a strong emphasis on food and cooking, I've always had a love for good food and creating delicious dishes.
The importance of eating together as a family, creating memories, and sharing stories around the table, has stayed with me and is just as important to me now as an adult with my own family.
My culinary journey started after a long career in Sales Administration at Pfizer, Inc. But, I'm grateful for the unexpected turn life took, leading me to a path that ignites my soul.
Join me on this journey as I share my love for big, bold, and explosive Caribbean flavors. Whether you're a foodie or just love good vibes, you'll feel right at home here. Pull up and let's savor life's delicious moments together. xo
Get Connected and Stay Updated
If you love my food blog and want to show your support, check out the various ways to do so here.
If you have any questions about a recipe, leave a comment under the recipe and I'll be happy to help.
I'd also love to hear from you about the types of recipes you'd like to see on the blog. Simply leave your recipe ideas and requests here.
For those interested in collaborating or to discuss other business opportunities, feel free to reach out via email. I'm always open to exploring new partnerships that align with my brand and mission. Let's see if we're a good fit and work together to create something amazing!
Additionally, you can follow me on my social media platforms to stay updated on my latest recipes, cooking tips, and food adventures. From Instagram to Facebook, I'd love to connect with you and share my love for Jamaican cuisine. Don't forget to like, comment, and share your favorite recipes with your friends and family. Let's savor life's delicious moments together! xo
Get a Taste of Our Latest and Greatest